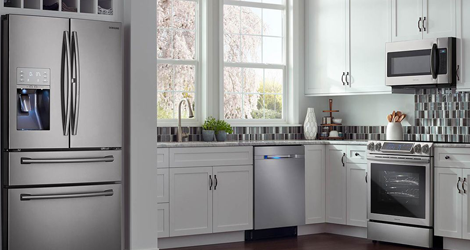 A walk-in freezer/ cooler can be custom designed according to the needs of the applications and can be placed indoors, outdoors, in the basements or a showroom as a part of the merchandise. They are used to store food products in bulk for an extended period with the help of controlled temperature function in large manufacturing units.
We, at Cool Master, are operating in the manufacturing of refrigerators and freezers for many years in the Kitchener area. Our team of professionals is adept with the latest technology, and we make a variety of coolers like Walk-in Freezer/Cooler, Reach In Cooler, Flower Cooler, and Beer Cooler.
Advantages of Indoor Walk-in:
Cheap: They are less costlier, easy in installation, operation and maintenance. An indoor walk-in can work with a remote condenser that is mounted somewhere on the outside of the structure, which makes it easy to operate. The cost of maintenance due to weathering get diminishes with an indoor unit.
Saves electricity: Keeping the indoor refrigeration units open barely for a minimum time will help you to save on your electricity bills. Consistently keeping the door closed helps prevent the loss of cold air and helps to keep the food products safe.
Built-In Floors: Having a built-in floor for a walk-in cooler provides insulation and is super energy efficient. Flooring is installed on rubber that makes the surface non-skid to avoid slip and fall.
Insulation: These coolers require heavy-duty insulation, so the cold air properly remains inside the units. Storing the insulation between the two joints of plates that are joint together, provides support against even a small transfer of heat.