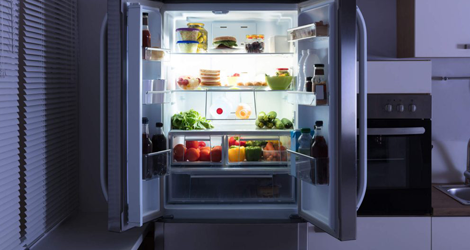 A walk-in freezer cooler is the most valuable asset that you can invest in for your long term business profit. They offer ample storage space and easy access and are also ideal for a large business that relies on stock rotation and preserving the quality of their products. These freezers are used to store consumable products for months and even years.
Cool Master is a refrigeration company based in Mississauga that manufactures fridges and coolers for commercial industries. We are into making different types of fridges like Walk-In Cooler, Reach-In Coolers, Flower coolers, and Beer Coolers. Our technicians are equipped with the use of the latest technology to make refrigerators and coolers of the highest quality.
Benefits of the walk-in freezer: They have been designed to extend the longevity of the stock and preserving it through controlled temperature. A lot of emphases is put during manufacturing to reduce the temperature fluctuation to reduce the occurrence of any minor flaws.
Storage: Walk-In freezers allow the industries to store a variety of products that could create a significant impact on the sales of their products. They can be used to store products for a long time but can also be used to test the products for a short term purpose.
Accessibility: They provide improved access facility for storing the products which need to be stored at cold temperatures. With the increased storage, they enhance the productivity and the efficiency of the products that are beneficial for catering in the retail industry.
Deep freeze: Companies operating in the food manufacturing industry need to follow temperature restrictions. Walk-in chillers offer deep-freeze temperatures, and this allows the food products to be stored for a long time and minimizing waste.