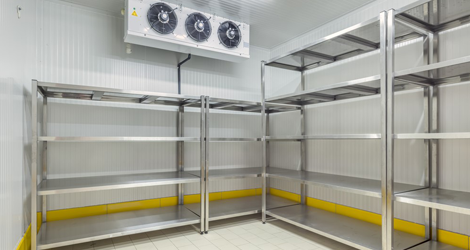 Outdoor refrigerators have to keep functioning to keep all the items cold kept inside regardless of the temperature outside. Usually, the temperatures in fridges are maintained between 60 degrees and 80 degrees Fahrenheit. However, the temperatures outdoor can change drastically from morning till the evening and the refrigerators have to consistently maintain the cold temperature in the unstable environment.
At Cool Master, we have earned an industry reputation by manufacturing top quality refrigerators and freezers for the commercial industries in the London area. Our team of technicians are licensed and certified and have experience in building top quality fridges with the use of the latest technology to make them energy efficient. We manufacture a wide range of coolers, which includes a walk-in coolers/freezers, reach-in coolers, flower coolers and beer coolers.
Benefits of an outdoor fitted refrigerator
They are some benefits of having an outside kitchen. Although it depends upon the number of appliances and the features it can pack like utensils, dishwasher, stove, etc.
Convenience: If you like social gathering, then having a kitchen outside can be a good option for you! You can enjoy having a fun conversation with your friends at the same time. You can organize a frequent gathering with your friends or family members to get more familiar with them.
Increase home essence: Installing the kitchen outside makes cooking as simple as possible. You have everything in reach while making food, which makes the cooking experience more enjoyable. It minimizes the need to go in and come out and the idea of having a cool kitchen that allows you to enhance your cooking experience in the company of your friends and family.
Durability: The outdoor refrigerators are totally safe to be used outside. They are built with high-quality material that can survive the harsh weather conditions.